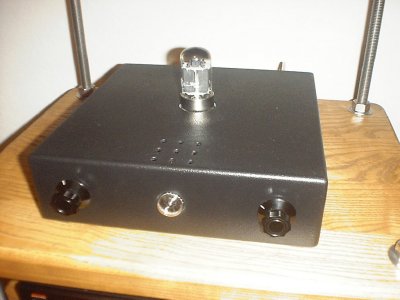 The finished line stage. The knob on the left is for power. The knob on the right is the volume. The tube between the knobs is an 0C3 used as a shunt voltage regulator for the power supply. At the moment there is no selector switch. This was done in order to keep the signal path as simple as possible.
The line stage in action. The 0C3 acts as the indicator light along with it's power supply duties.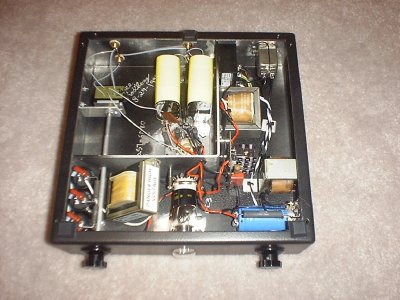 The guts of the beast. The 2 large yellow things in the top of the picture are the output coupling caps. They are huge military surplus 4uF 400v caps of unknown origin. The pot is an ALPS black beauty. The power supply is solid state. I used HEXFREDs as the silicon of choice. The power supply has 4 filter stages and is regulated by an 0C3.